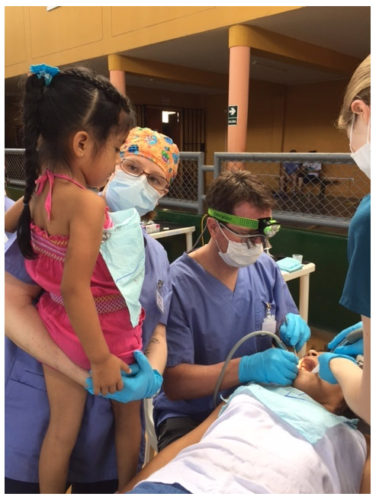 Dental Trip Goes to Chulucanas
Once again the Kindness in Action NGO from Canada joined us in Peru, this time in the northern town of Chulucanas.
More than 1000 dental treatments were provided in record-setting heat.  The team of 23 volunteers consisted of 8 dentists, accompanied by dental assistants and helpers.  Local Lima dentist Nickolas Koenig participated as well.
People received extractions, fillings and cleanings, as well as almost non-stop education on dental hygiene.
The mayor of Chulucanas presented each one of the group with a certificate of appreciation and a gift of a local ceramic, for which Chulucanas is famous.  A tour was given to see the local artisans at their craft.