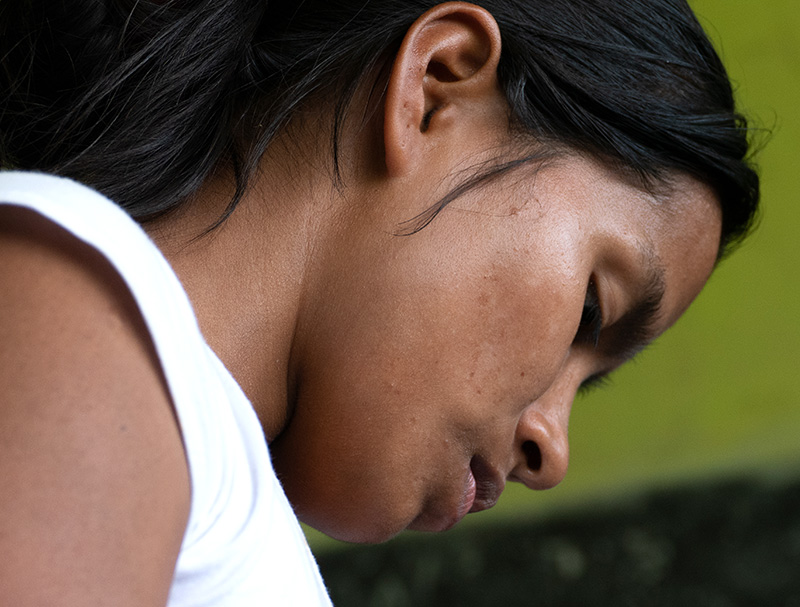 Gender-Based Violence Project Gaining Community Support
The Gender-Based Violence project began in November 2017 in meetings with 80 leaders from 18 communities in the lower Napo River. With a grant from the World Bank, DB Peru and the University College of London have embarked on supporting local health workers with training and materials for them to work with their communities to develop solutions for prevention of this crippling problem for women and families.
The intensive training is giving the health workers the tools and knowledge they need to be leaders for their villages. Dr. Geordan Shannon has conducted sessions in January and March for 8 specially-chosen health workers who are making a commitment to the program. They been given teaching materials, cellular phones, boots and name tags to get started. The DB Peru group accompanied each of the health workers to their own communities to observe the training and show support to the community and the project.
The reception from the communities has been extremely positive, indicating that the people are ready to address a very complicated and debilitating problem. Each leader has taken actions throughout the year specific to the needs of his/her own community.  The World Bank has extended their grant time until October 2019 to carry forward this most important project.
Our article Somos Iquales? Using a structural violence framework to understand gender and health inequities from an intersectional perspective in the Peruvian Amazon published in Global Health Action Journal  https://doi.org/10.1080/16549716.2017.1330458
Update March 2020
Due to the coronavirus quarantine in Peru, the March jungle trip has been postponed.  Work in this important project will continue when travel is safe.