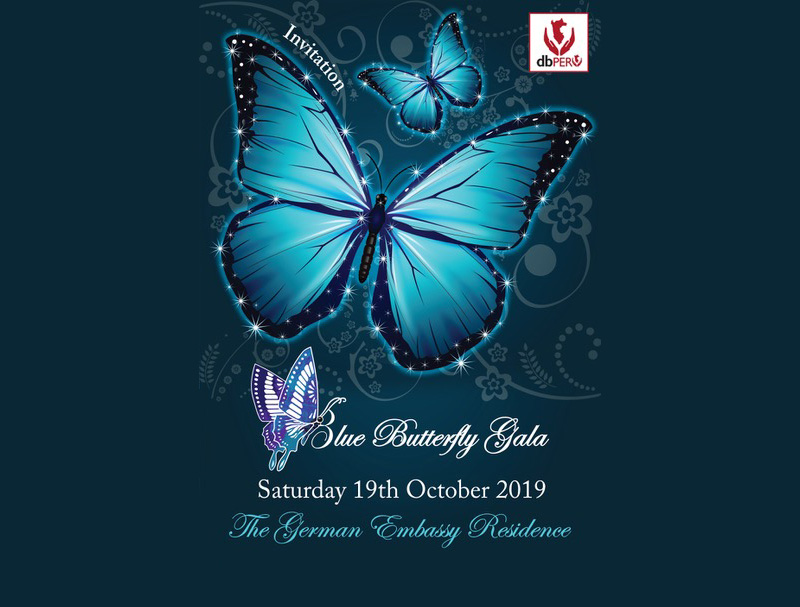 DB Peru Gala 2019
The 2019 DB Peru Blue Butterfly Gala promises to be, yet again, the most beautiful night of the year!
We started in the jungle, and this year we return to the jungle on the wings of the beautiful Blue Morpho butterfly.
Come fly with us to the residence of the German Ambassador for this spectacular evening of wining, dining and dancing at the biggest night of Lima ́s social season!
Join us for the DBPeru Blue Butterfly Gala and support our work in the jungle.
For tickets, contact:
Christine Stayte           +51 992 243 403  (WhatsApp)  or Email:  estayte@gmail.com
Amy Powell                 +51 989015525   (WhatsApp)
Vanessa Simonetti       +51 994990004  or Email:  vane_simonetti@hotmail.com
Renzo Peña                  +51 999 066 999 or Email:  renzo3566@aol.com
Due to security measures tickets will not be sold on the night of the event so purchase your tickets early to assure that you don't miss this lovely night.