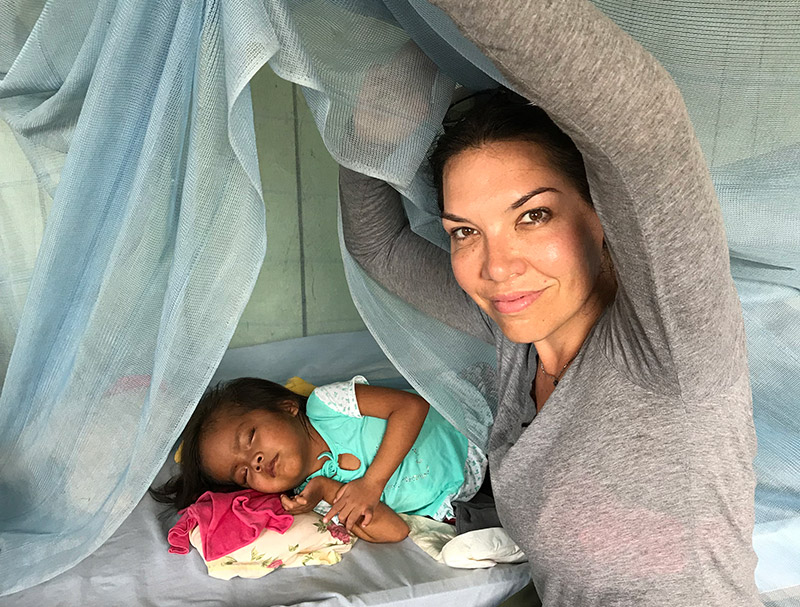 Baby Anali – Follow-up
One of our hallmark programs is follow-up of patients of concern in the river villages. Many of our volunteers have been involved with these visits. At any given time, there are patients in the river villages who have serious chronic illnesses, or acute illness that needs to be followed to assure that they are improving.
Baby Anali is a little girl in Tigrillo who fell off the hut platform more than 3 years ago. She hit her head and was not able to focus her eyes or move. We helped send her to Iquitos and on to Lima for evaluation, where it was found that she had an inoperable brain tumor. She has now been in her hut in the jungle with her mother for 2 years. Her mother takes perfect care of her, and we try to check on them almost very visit, to make sure the mother has everything she needs for Anali's care. At this point we feel that our presence is most important for the mother, who has almost no emotional support.
We want to thank all the volunteers who have helped with the support of care products and needs for Anali.
Here is volunteer Josephine with Anali who is now 5 years old.